Monica S. Zhang, M.D.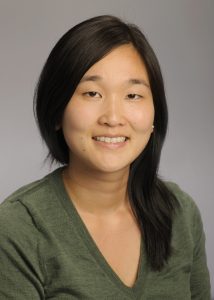 Monica S. Zhang, M.D. is a comprehensive ophthalmologist who specializes in glaucoma. She treats various forms of glaucoma, including narrow angle, open angle, and steroid-induced glaucoma. She performs various laser procedures, cataract surgery, and glaucoma surgery.
Dr. Zhang graduated with a B.A. from the University of Pennsylvania, where she majored in Biology and Romance Languages. She then attended Emory University School of Medicine. After finishing her internship in medicine at Lehigh Valley Health System in Allentown, she returned to Emory University for her ophthalmology residency. Dr. Zhang completed her ophthalmology training at Scheie Eye Institute at the University of Pennsylvania, where she did a glaucoma fellowship. She is a member of the American Academy of Ophthalmology, the Pennsylvania Academy of Ophthalmology, and the American Glaucoma Society. Dr. Zhang is also fluent in French, Spanish and Shanghai Dialect.