Welcome
At Starer-Rizzo-Ruffini Ophthalmic Associates, we strive to provide you with the highest-quality total eye care. We offer complete ocular diagnostics and treatments, complete surgical eye care, in-office laser equipment to treat diabetes, other retinal disorders and glaucoma, complete contact lens services, and an optical boutique.
Appointments, Exams, & COVID-19 Update
We are continuing to follow local and CDC guidelines due to the coronavirus pandemic. We are now seeing patients for routine exams as well as medical issues. We ask that patients not arrive at the office any earlier than their scheduled appointment time, that anyone accompanying them wait for them in the car in order to follow physical distancing guidelines, and that every person wears a mask in the office to keep all patients and staff safe. All staff and patients will have their temperature checked at the office entrance.
If you are interested in obtaining new glasses from our optical shop, please call for an appointment in order to allow for physical distancing and to give our optician ample time to wipe down the equipment and glasses frames between each patient.
We appreciate your patience during this unprecedented and difficult time. We look forward to safely welcoming you soon!
---
Looking for eyeglass frames? We offer a variety of eyeglasses from top manufacturers.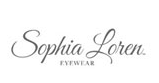 Book an appointment today!